A Virtual Patient experience that boosts learning outcomes for students and accelerates digital transformation for Colleges.
Encourage your students to strive for excellence
Enabling safe practices focused on correcting performance errors ensures high levels of competence for the students' career paths.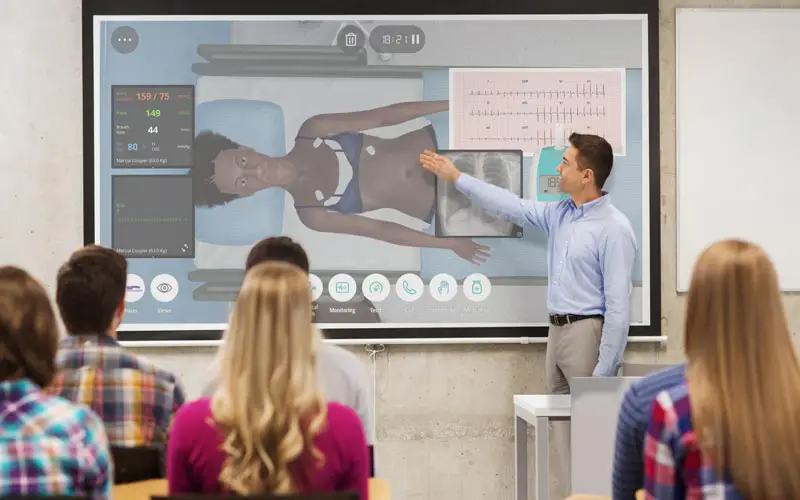 Accelerate preparation for real-life scenarios
Students become confident and prepared for the workplace, gaining a solid foundation for transfer programs.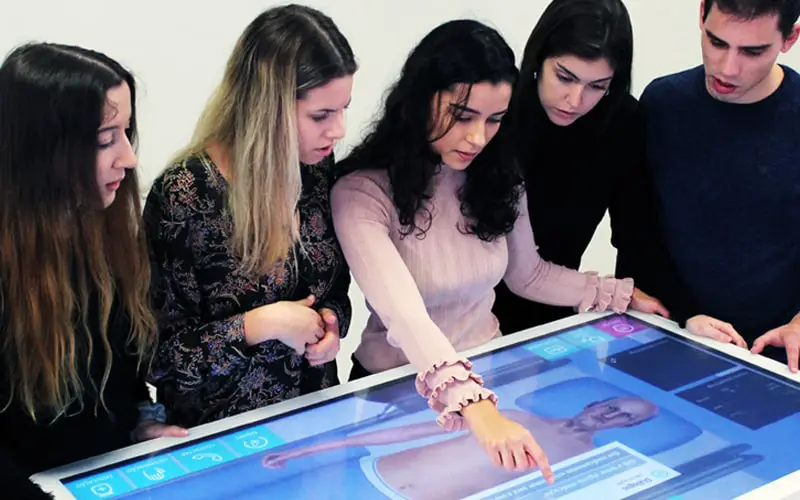 Empower innovation-driven educators
An education that opens doors to innovation and the discovery of new ways of teaching and learning.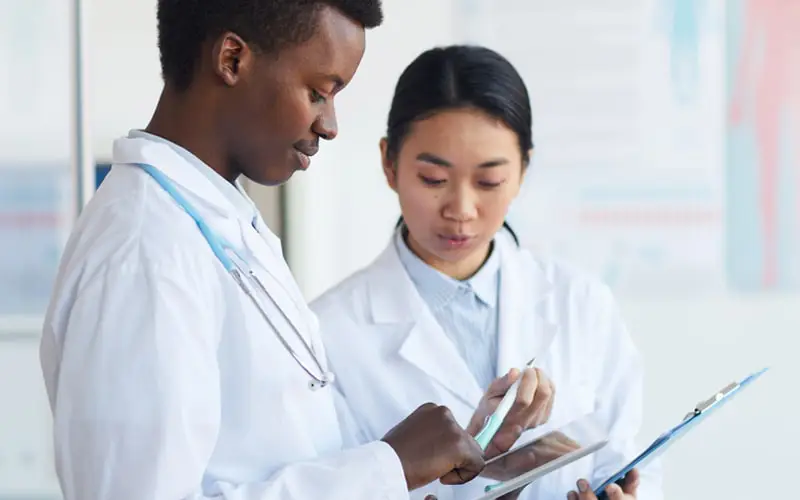 Explore Virtual Patient scenarios for your Educational Programs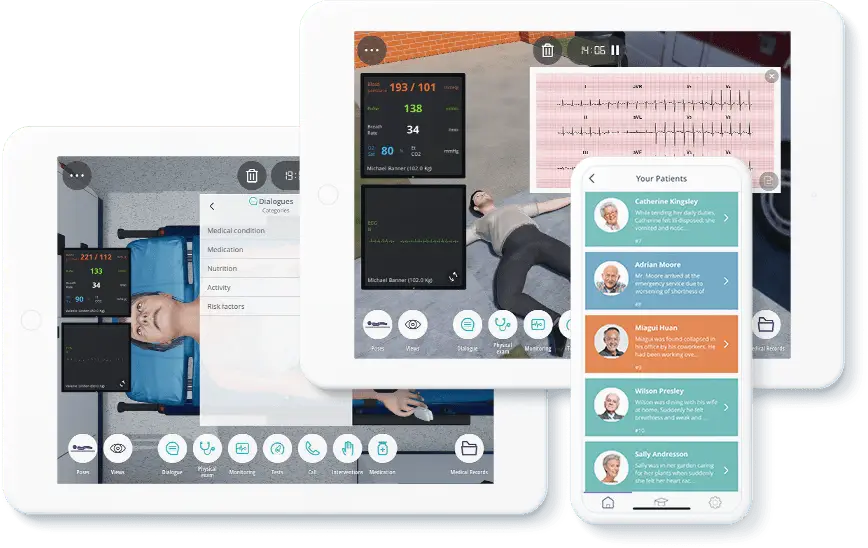 Why Body Interact boosts students' learning?
Realistic tension with real-time feedback

Experience a life-like interaction with a virtual patient

Visually appealing, mistake-friendly, and emotionally engaging

Multi-ethnic virtual patients from babies to seniors

Practice in varied care environments: at Home, Street, or Emergency Room

Available in English, Japanese, Portuguese, Brazilian Portuguese, Russian, Spanish and Turkish
Why Colleges benefit from the Body Interact platform?
Assess and monitor individual student performance

Identify learning gaps, facilitating the development of clinical reasoning and decision-making

Digital transformation of the classroom that engages the students

Suitable for in-person or online classes

Does not require a dedicated simulation room
Request a meeting
Ask for price
How are Colleges adopting Body Interact?
Discover our Content Packages for your Education Programs
Recommend for: All areas across Health Sciences
Complexity: Low
Hypoglycemia while tutoring the student
Seizure
Possible acute coronary syndrome
Anaphylactic shock due to nut allergy
Food poisoning with vomiting and dehydration
First-degree burn
Cardiac arrest
Asthma crisis
Recovery position due to drug intoxication
Airway obstruction
Recommend for: Community Colleges – Respiratory Therapists
Complexity: Low
Pneumonia with dry cough, fever, and chest pain
Expectoration and fever due to pneumonia
Fever and hypoxia due to pneumonia
Severe asthma exacerbation with dyspnea and fever
Compromised airway clearance – noninvasive ventilation patient
Asthma with shortness of breath
Left-sided pneumothorax presenting with dyspnea and chest pain
Severe left hypertensive pneumothorax
Asthma exacerbation with risk of severe Asthmatic crisis development
Chronic obstructive pulmonary disease with cough and shortness of breath
Recommend for: Community Colleges – Personal Care Assistant
Complexity: Low
Repiratory distress in a COPD patient
Anatomic dysreflexia due to patient's wound in the foot
Aspiration pneumonia due to dysphagia in a patient with aquicred brain injury
Cardiac rehabilitation after surgery due to congestive heart failure
Hypoglycemia and unconscious
Right ischemic stroke at home
Respiratory distress with fever, productive cough and yellow sputum
Evaluation of pressure ulcer on the sacrum
Agitation related to pain in the humerus fracture
Palliative care
Recommend for: Community Colleges – EKG Technician
Complexity: Low
ST elevation myocardial infarction with precordial pain
Early repolarization
Fatigue and edema of the lower limbs due to atrial fibrillation
Ventricular tachycardia with general malaise and dizziness
Atrial flutter 2:1 with complaints of palpitations and tiredness
Auricular fibrillation + digital effect
First-degree heart block
Respiratory sinus arrhythmia
Atrial tachycardia with onset during physical activity
Misperformance of a 12-lead ECG due to electrode swapping
Scenarios are organised by thematic content packages with low, medium or high complexity