Educational programs
Clinical evidence and well-established guidelines in multiple clinical areas
The game change in clinical education
An Artificial intelligence based Virtual Patient simulator with physiological algorithms
Competency-based model: A simulation environment where students develop advanced skills in problem-solving and critical thinking

Pre-defined scenarios: Save time and focus on students' development and practical performance

Debriefing tools: Analyse students' actions and thought processes with extended scenario performance reports
Request a meeting
Leading Towards Excellence
Global Impact Study in Clinical Education
Were highly satisfied about using Body Interact as a new teaching tool
Stated that Body Interact allowed them to bridge the learning gaps
Believe that Body Interact helped practice decision-making strategies
Felt that Body Interact provided real feedback on individual learning
Read article
In the Body Interact impact study 617 students and 22 tutors participated, from 4 continents, 8 countries, and 11 Schools (7 Medicine and 5 Nursing curriculums)
September 2020
How to use Body Interact?
Educator's Tools
Leverage your teaching experience and reach your learning objectives
Track your learners' performance by having real-time detailed dashboards and the ability to set up and run OSCEs easily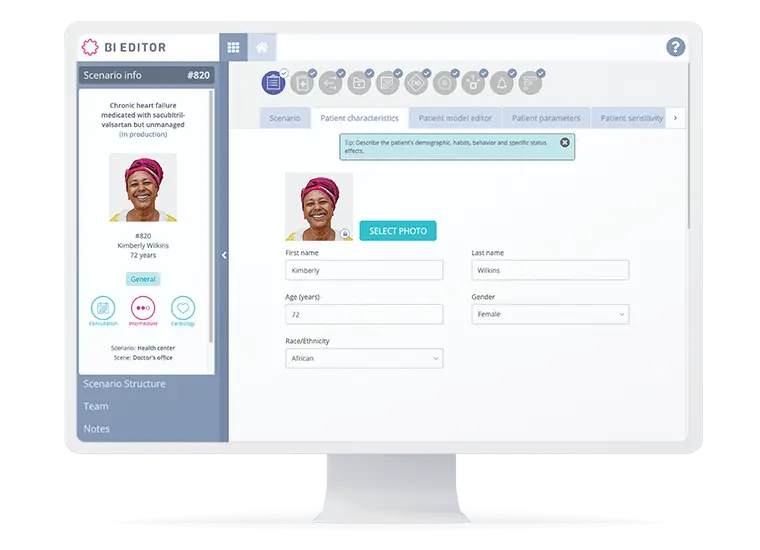 Adapt existing scenarios or create your ones from scratch to match your curricular needs and learning objectives
Integrate virtual patients with task trainers, low- or high-fidelity manikins to provide a more comprehensive learning experience
Why Educators love Body Interact
Our students love this. When they see what they can do with it, in their houses, any time, and actually learn with it, they get very curious. The young students find it a very successful way to learn, and educators to assess them.

Dr Edgar Herrera, MD

President of the Mexican Society of Simulation and Professor at Anahuac University
It brings realism and innovation to the classroom and allows the students to make mistakes and to do their self-analysis of competencies. At the end it enables a debriefing session with the educator. Everything without harming the patient

Leila Sales, MScN, RN

Coordinator of the Nursing Department at the Portuguese Red Cross Higher School of Health in Lisbon
Body Interact brings more opportunities for students to build themselves up. To build the confidence, to remove the fear and to solidify that this is what they love. Other schools need to get on board in order to provide their students with this opportunity. They are the future, they are going to take care of us.

Tina Garza

Principal Harlingen School of Health Professions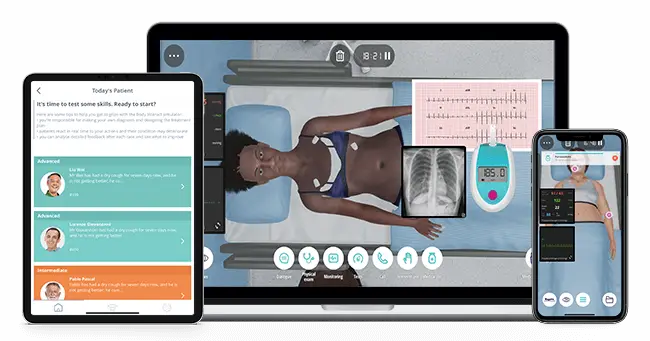 Try Body Interact for free!
If you are not familiar with the simulation, visit the Help Center for FAQs and video tutorials
Open Web Version