Introducing Virtual Patients in Nursing Education
Improve students' clinical judgment. Provide relevant clinical experiences through Virtual Patient Simulation.
Overcome simulation space limitations
Practice with virtual patients scenarios in class and at home. From basic to advanced, scenarios can be implemented across the different levels of your nursing curriculum.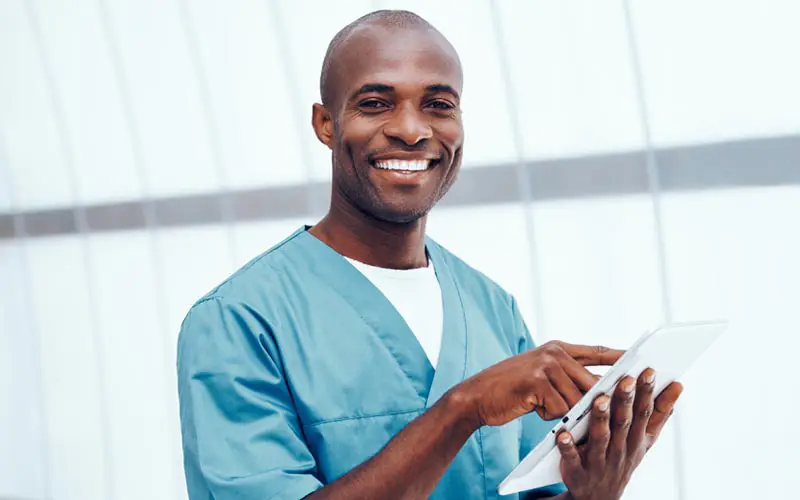 Work on the step by step processes of nursing. Understand the importance of assessment, communication, interaction, planning and evaluation of a patient's status.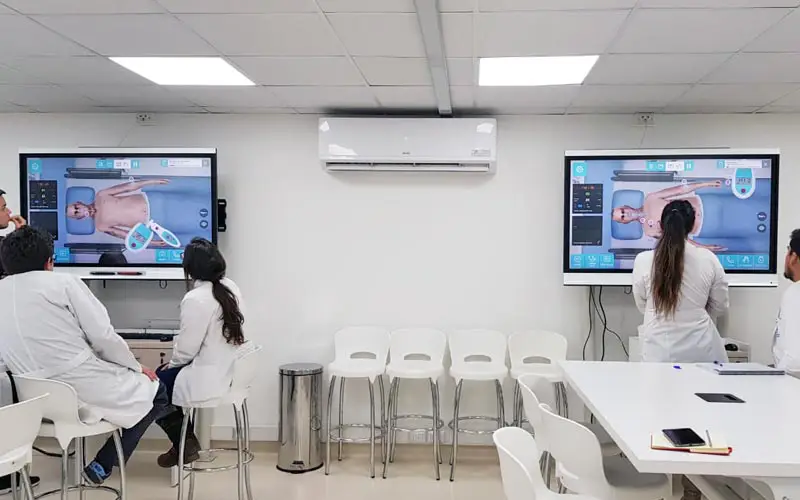 Bridge the gap between the classroom and real-life care.
Help students master their confidence, focusing on their cognitive, affective and psychomotor skills.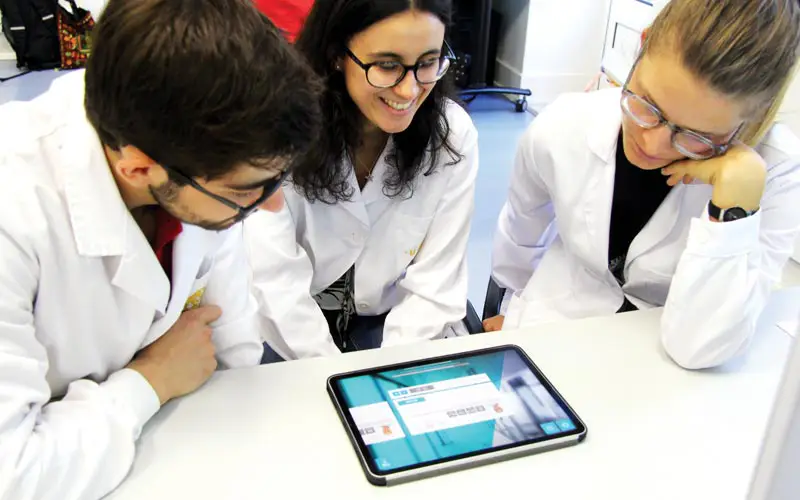 Clinical Scenarios Library
Suitable for
Licensed Practical Nurse (LPN)
Licensed Vocational Nurse (LVN)
Registered Nurse (RN)
Advanced Practice Registered Nurse (APRN)
Educator's Tools
Leverage your teaching experience and reach your learning objectives
Track your learners' performance by having real-time detailed dashboards and the ability to set up and run OSCEs easily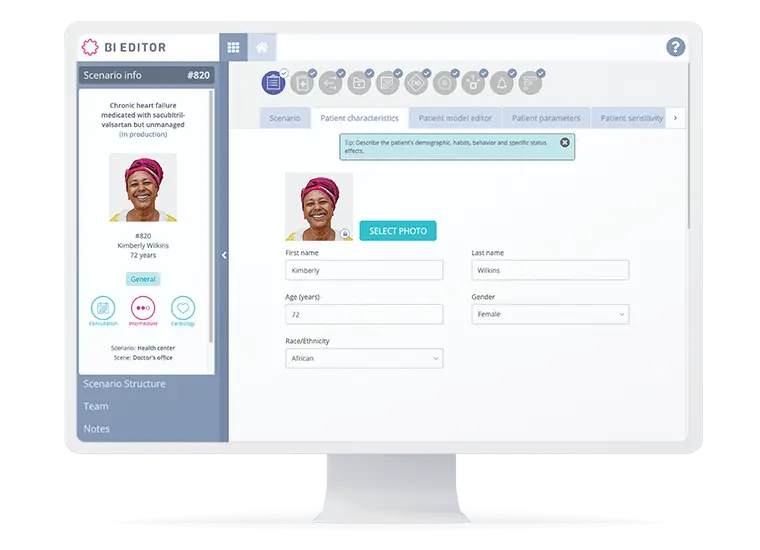 Adapt existing scenarios or create your ones from scratch to match your curricular needs and learning objectives
Integrate virtual patients with task trainers, low- or high-fidelity manikins to provide a more comprehensive learning experience
Leading Towards Excellence
Global Impact Study in Clinical Education
Highlighted that Body Interact reinforces the learning process in class context
Believe that Body Interact boost confidence regarding critical reflexion
Responded that Body Interact promotes student engagement and commitment regarding clinical practice
Why Nurses love Body Interact
Body Interact is a tool that helps educators teach one step at a time and to think critically in a timing matter.
Students totally love it because they can play the same scenario several times to constantly improve.

Lorraine Betts, RN, MN, CHSE

Professor of Simulation Education at George Brown College
We know that students become more satisfied by training with Body Interact. They develop a greater perception of effectiveness when solving different clinical cases.

Miguel Padilha, RN, CRRN, PhD

Professor at Escola Superior de Enfermagem do Porto
Body Interact brings realism and innovation to the classroom. It allows students to make mistakes and to do their self-analysis of competencies.
Everything without harming the patient.

Leila Sales, MScN, RN

Coordinator of the Nursing Department at the Portuguese Red Cross Higher School of Healt in Lisbon